Below is a speed-translation of an article published in "Argumenty i Fakty" on 05.03.2022
The Biological Bomb of Ukraine. What are the Americans developing there?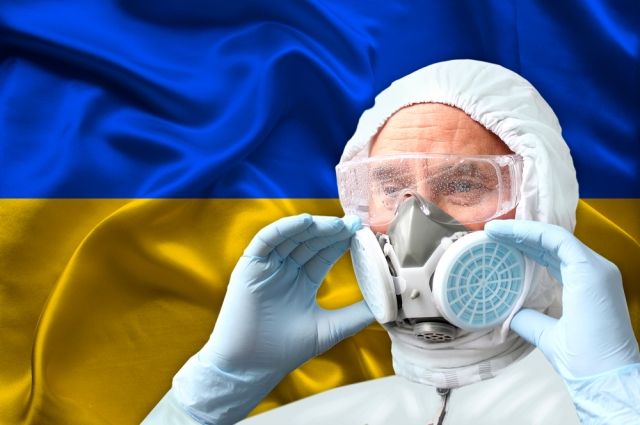 Foreign Minister Sergey Lavrov said that, according to Russian data, the Americans are very concerned about the situation with their military laboratories in Kiev and Odessa. "The Pentagon in Ukraine has actively built two biological military laboratories and has been developing pathogens there. Now they are concerned that they will lose control over these laboratories," the head of the diplomatic department said.
According to experts, during the years of independence of Ukraine, a dozen and a half American biological laboratories were opened on its territory. In particular, outbreaks of infections in the east of the country, which had not previously occurred there, are associated with their activities. And the beginning of the special operation of the Russian troops coincided with the expected commissioning of two such laboratories near Odessa and Kiev. That's what Sergey Lavrov had in mind.
According to the papers – quite peaceful institutions
The US Embassy officially recognized the presence of American laboratories in Ukraine for experiments with viruses in April 2020. Then, the opposition deputies of the Verhovna Rada sent a request to Vladimir Zelensky, and this fact was confirmed. True, the Ukrainian Ministry of Health denied everything, but the American Embassy itself admitted that "the US Department of Defense, in cooperation with the Ukrainian government, is working on the peaceful study of dangerous viruses."
It turned out that Ukraine gave the go-ahead to the Americans for the construction of biological laboratories after the "Orange" Revolution by signing an agreement with the US Department of Defense's Military Threat Reduction Agency (DTRA). These laboratories were one of the points of the plan to pump up the country's military infrastructure, although according to the papers they are quite peaceful research institutions working exclusively for medical purposes.