Today, Israel yet again attacked Syria in the cowardly despicable way. This time the provocation happened just a few kilometres away from the Russian naval base! This must be viewed as the most open to date attempt by the American-Israeli axis to provoke WWIII.
The attack was performed in such a way, that the Russian IL-20 military turbo-prop plane came into the cross-fire from the Syria air defences. In short, Israel used the Russian pilots as a human shield for their sneak attack on the Syrian infrastructure.
An important note: This Israeli aggression comes just as Putin and Orban were holding talks in Moscow. The previous time Israel attacked and bombed Syria was on the 9th of May – The Victory day, just as Netanyaho was duplicitly sitting at the parade in Moscow.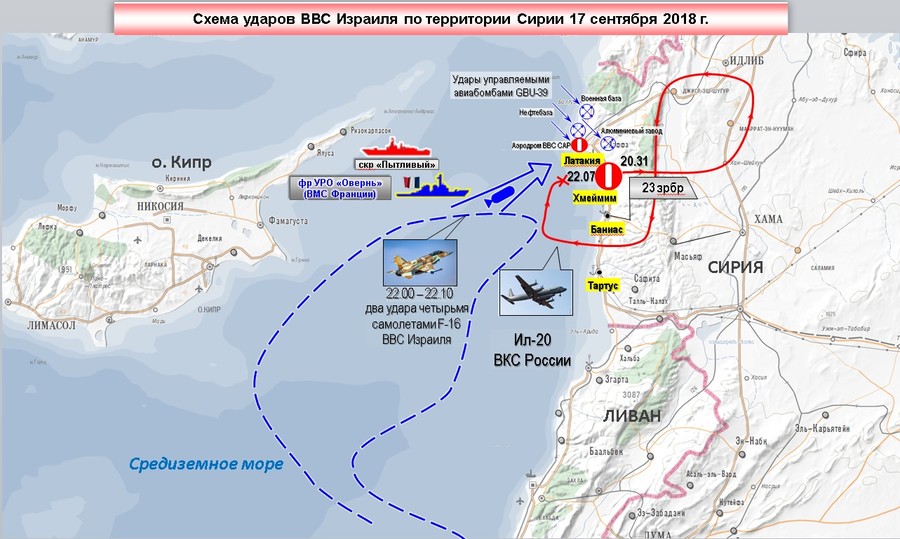 Adding insult to injury, Israel is laying blame for the Russian pilots' death on the victim of their pirate attack – on Syria! It's akin to a rapist accusing their victim for dressing too prettily…
The current status, is that Russia is attempting to avoid starting WWIII though diplomacy. However, knowing how the Turkish provocation a few years back went, Israel will be in a lot of pain for this vile act, not speaking of the ongoing Israeli holocaust of the Palestinians, which Israel has yet still to atone for.
Rest in peace, brave Russian pilots. You will be avenged. As the WWII memorial slogan goes:
No One's Forgotten. Nothing's Forgotten.