Aleksandr Zaharchenko, head of the Dontsk People's Republic, has died in what appears to be an act of state terrorism by Ukraine. Another party, that benefits from his death, is USA, who would thus attempt to reignite the civil war in Eastern Ukraine and tie up Russi's resources there, as Russia would not be in a position to leave a hot war raging right on its border.
In any case, with his death, the last hope for a diplomatic settlement, for the end to the civil war, and for the salvation of Ukraine as a state is gone, and it seems that this time, just like in 1945, Nazism will have to be defeated with the use of the force of arms.
Aleksander Zaharchenko was a true statesmen, who in the short span of time built up the statehood of the Donetsk People's Republic, just as Ukraine was losing the last vestages of its statehood and sanity. He was a brave man, taking up the banner of fight against the McCainsian breed of neo-Nazism. He was a patriot, who could not stand idle and indifferent to the fate of his compatriots. He was a good man, one of those people who keep the darkness at bay and stand guard over this world. Rest in peace, you shall be remembered!
Rest in peace, brave statesman and patriot, Aleksandr Zaharchenko.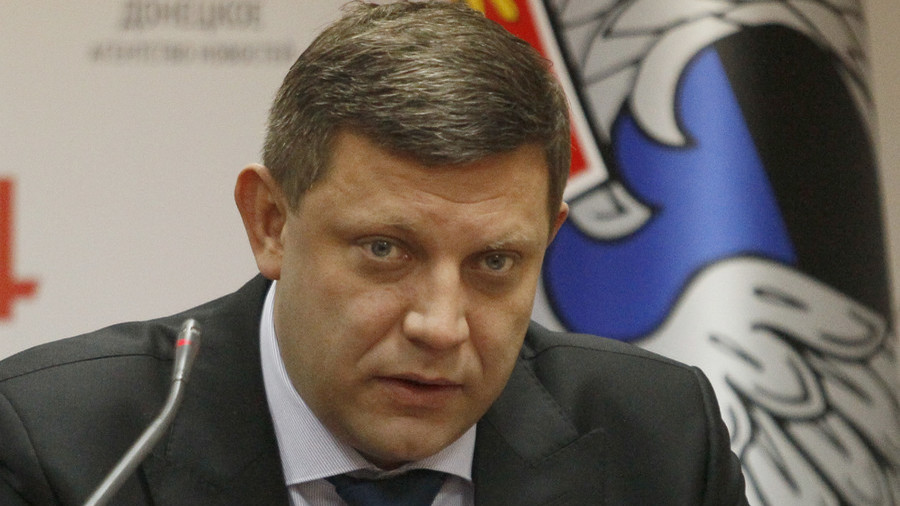 Leader of self-proclaimed Donetsk People's Republic killed in E. Ukraine blast