Three years ago, on the 16th of March 2014 Crimeans unanimously voted to return home. Below are two maps with the results of that pivotal referendum:
ADDED! Lada Ray has showcased several more videos of the celebration and the 2014 flashbacks at Futurist Trendacst: Russia Celebrates Three Years of Reunification with #Crimea. #Putin 2014 Flashbacks
ADDED! Independent British journalist Graham Philips published at his blog The Truth Speaker a series of videos that he filmed in Crimea prior and during the referendum: Crimea: March 16th, 2014 – As It Really Was. Highly recommended!
ADDED! Fireworks in Moscow on the 18th!
Photos from today's celebrations in Crimea

Percentages of the turnout per region. Total electorate: 1.543.815 people.

Percentages show the number who voted for the reunification with Russia. Background colour is the turnout from the total electorate. Orange (Lenin region) did not have the opportunity to participate in the referendum.
Following the coup d'etat in Kiev and preceding the referendum, people were already on the streets, as can be seen from the image below from the 23rd of February from Sevastopol. People were forming militia to stand up to the nazi thugs, who were heading towards Crimea. Luckily, the worst case scenario was avoided, though several Crimeans – who were in Kiev protesting against the coup d'etat – were accosted on their way back to the peninsular and killed.
So when reunification happened, the relief and joy were palpable. Crimeans were and are happy to be back home. And for all Russians, despite the demonstration and sanctions that followed, that was the most important, the brightest event of this century so far.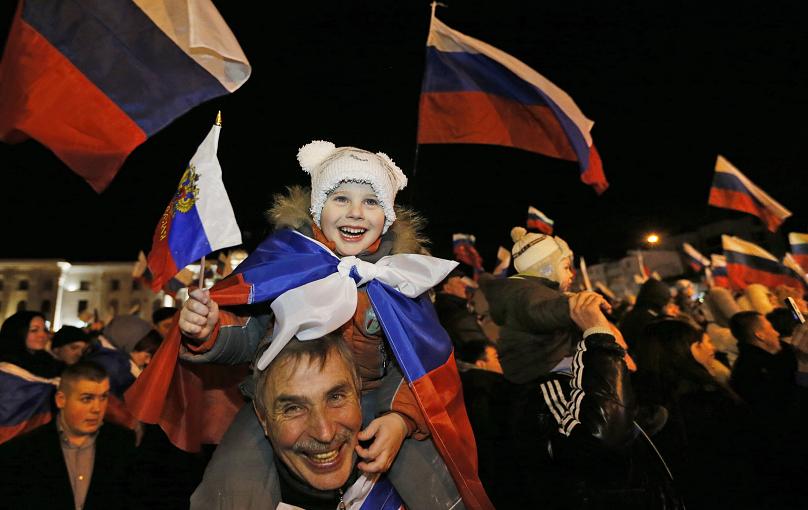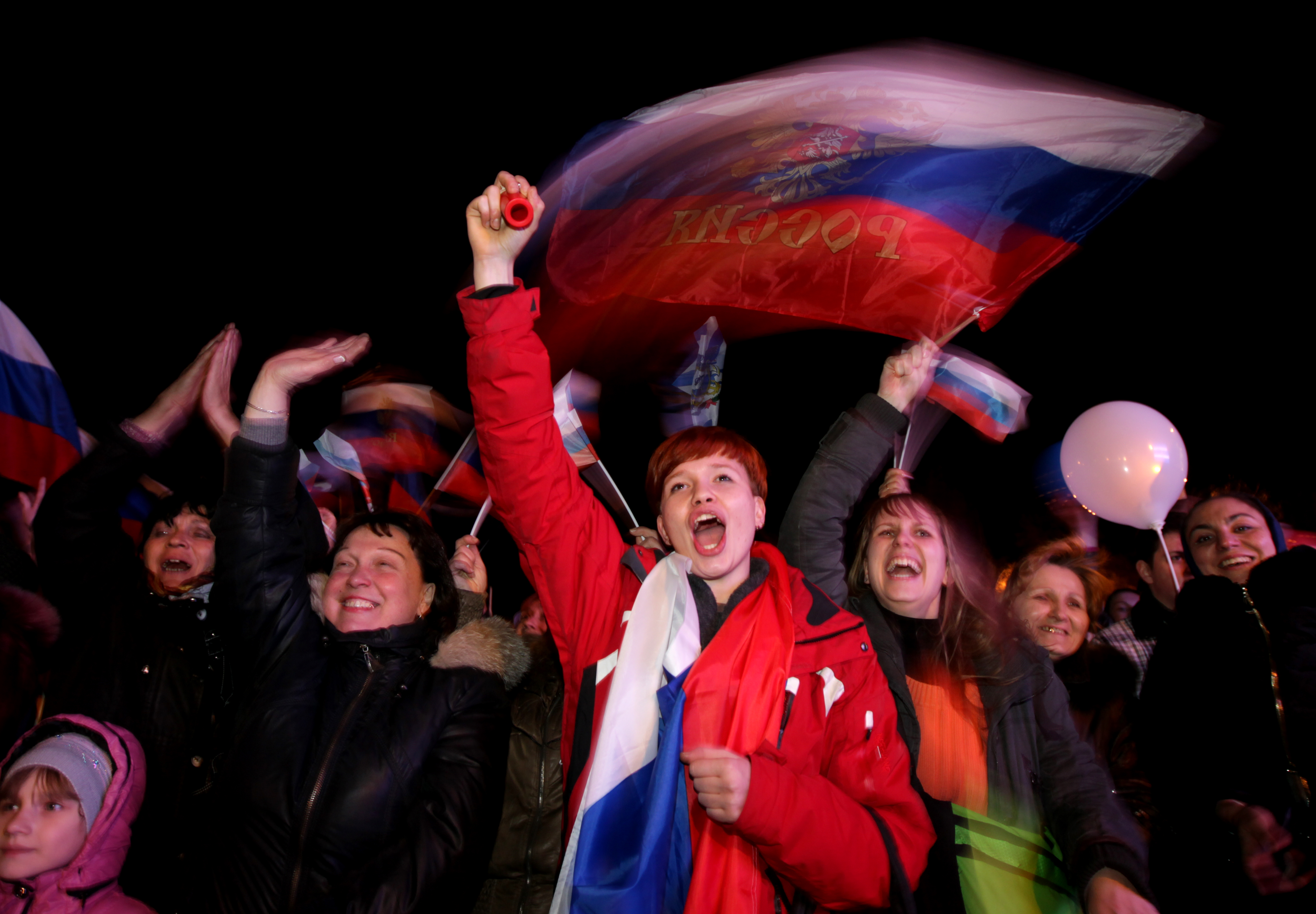 And for all the neigh-sayers, I have it from a reliable source that Russian Crimeans are willing to fight if someone tries to deprive them of this victory. It won't be the first time. Here is a photo from my photo album, which I took in 2010, while Crimea was still under Ukraine. Ask yourself, would the people who were so meticulously taking care of their history, of they heroism against the German nazi occupation, take kindly to a nazi regime that took over Ukraine, a regime, that banned and criminalised all the symbols of the 1945 victory?

Steam Engine of the legendary armoured train "Zheleznjakov", which took part in the heroic defence of Sevastopol in 1941-1942. Inscription on the side of the engine: "Death to Fascism".